Terminology
We get it. Real Estate acronyms and terminology can be difficult to follow.
That's why we've compiled this glossary of terms in hopes of providing a better understanding to you throughout your entire title process.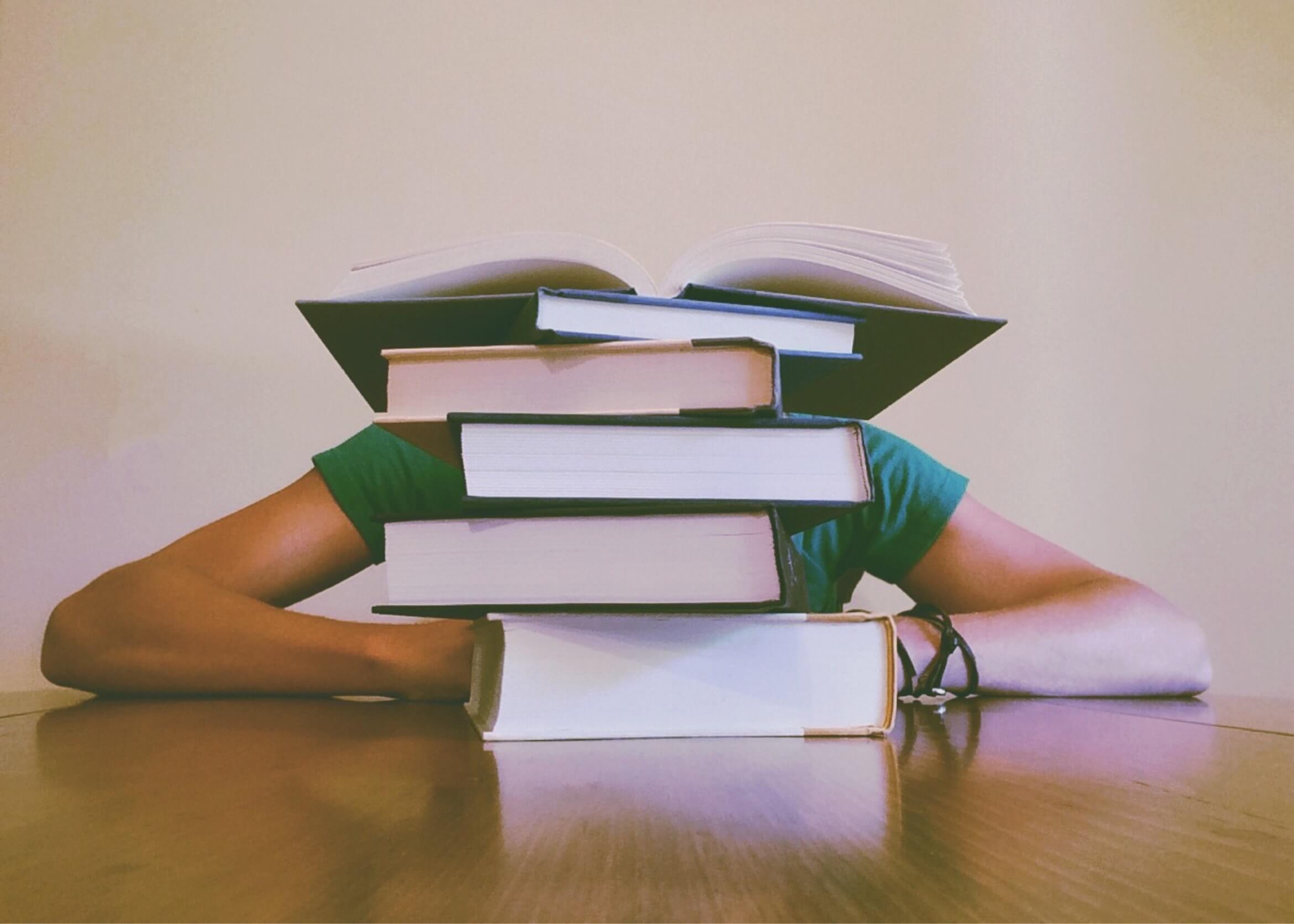 Abstract of Title
A history of the transactions of a piece of land, including all possible claims that could be made against it.
Acceleration Clause
A note, bond, or other credit agreement clause advancing the date of maturity of a deed of trust or mortgage upon the happening of a specified event.
Acre
A measure, usually of land, equal to 160 sq. rods (43,560 sq. ft.) in any shape
Addendum
An addition or supplement to a contract or agreement.
Adjustable Rate Mortgage (ARM)
A mortgage where the interest rate is not fixed, but changes during the life of the loan in line with movements in an index rate. You may also see ARM's referred to as AML's or VRM's.
Alienation Clause
A clause calling for a debt under a mortgage or deed of trust to be due in its entirety upon transfer of ownership of the secured property.
ALTA (American Land Title Association)
National trade association and voice of the abstract and title industry. Develops standardized title insurance forms utilized on a National basis.
ALTA Settlement Statement
ALTA has developed standardized ALTA Settlement Statements for title insurance and settlement companies to use to itemize all the fees and charges that both the homebuyer and seller must pay during the settlement process of a housing transaction.
Amortized Loan
A loan that is completely paid off, both principal and interest, by a series of regular payments.
Annual Percentage Rate
A measure of the cost of credit, expressed as a yearly rate. It includes interest as well as other charges. Because all lenders follow the same rules to ensure the accuracy of the annual percentage rate, it provides consumers with a good basis for comparing the cost of loans, including mortgage plans.
Appraised Value
An opinion of the value of a property at a given time, based on facts regarding the location, improvements, etc., of the property and surroundings.
Arrears
Payment made after it is due is in arrears. Interest is said to be paid in arrears since it is paid to the date of payment rather than in advance.
Balloon Note
A note calling for periodic payments which are insufficient to fully amortize the face amount of the note prior to maturity, so that a principal sum known as a "Balloon" is due at maturity.
Balloon Payment
The final payment of a mortgage which is larger than the regular payment; it usually extinguishes the debt.
Binder
A report issued by a title insurance company setting forth the condition of title and setting forth the conditions, which if satisfied, will cause a policy of title insurance to be issued.
Boundary Survey
A type of survey that identifies boundary lines and boundary markers.
Building Line or Set-Back Line
A line inside the boundary lines of a piece of real estate beyond which no building may be constructed. These lines may be established by subdivision plats, restriction, or local municipal law.
Cashier's Check
A check issued by a bank on its own account for the amount paid to the bank by the purchaser with a named payee, and stating the name of the party purchasing the check (the remitter). The check is received as cash since it is guaranteed by the bank and does not depend on the account of a private individual or business. Cashier's checks are commonly used when payment must be credited immediately upon receipt for business, real estate transfers, tax payments, and the like.
Certified Check
A negotiable instrument in the form of an official check that indicates payment is guaranteed by a bank. The check itself contains a certification that the person who issued the check has sufficient funds on deposit to cover payment. As such, funds are immediately withdrawn from a depositor's account and it becomes the legal obligation of the bank to cover the check.
Chain of Title
The chronological order of conveyancing of a parcel of land, from the original owner to the present owner, each ownership period being a link in the chain.
Closing Disclosure
The Closing Disclosure is comparable to the HUD-1. It is a document that lists all charges and credits to the buyer or to the seller in a real estate settlement, or all charges in a mortgage refinance.
Closing or Settlement
The conclusion of a transaction, which includes delivering the deed, signing notes and security instruments, and disbursing funds necessary to the sale or loan transaction.
Commission
The amount due to a real estate broker or mortgage loan broker for services performed in their respective capacities. The term also applies to regulatory groups, such as real estate commissioners.
Commitment
A promise or agreement establishing a title insurer's obligation to insure title to real property, subject to satisfaction of the requirements therein.
Common Area
A portion of land that is owned in common by all unit or lot owners who have an equal right to use.
Condominium
A type of real property ownership where all of the owners own the property, common areas and buildings together, with the exception of the interior of the unit to which they have title.
Construction Loan
Short term financing of real estate construction. Generally followed by the long term financing called a "take out" or permanent loan, issued upon completion of improvements.
Contingency
A condition that has to be fulfilled before the contract is binding.
Conversion Clause
A provision in some ARMs that allows you to change the ARM to a fixed-rate loan at some point during the term. Usually the conversion is allowed at the end of the first adjustment period. At the time of the conversion, the new fixed rate is generally set to the rate then prevailing for fixed-rate mortgages. The conversion feature may be available at extra cost.
Covenant
An agreement contained in deeds and other instruments for performance or non-performance of certain acts that restricts the use of property in a certain manner.
Covenants or Restrictive Covenants
Provisions in a deed or other instrument that prohibits or restricts certain use.
Deed of Trust
An instrument used to memorialize the transaction of property to a trustee by a borrower in favor of a lender as security for a loan.
Due on Sale Clause or Alienation Clause
A provision in a deed of trust or mortgage calling for maturity at the lender's option in the event of sale or transfer of the property to a third party.
Disbursements
Payments made during the course of an escrow or at closing.
Earnest Money
A purchaser's advance of a part of the purchase price as evidence of good faith.
Easement
A right held by a person or entity to make limited use of another's real property (i.e. a public utility easement).
Encroachment
The extension of a structure from the real estate it belongs to across a boundary line and onto adjoining property.
Escrow
Delivery of a deed by a grantor to a third party for delivery to the grantee upon the happening of a contingent event.
Escrow Payment
That portion of a mortgagor's monthly payment held in trust by the lender to pay for taxes, mortgage insurance, hazard insurance, lease payments, and other items as they become due.
Exception
A provision in a title insurance binder or policy that excludes liability regarding a title, defect, outstanding lien, or encumbrance. Standard exceptions include building restriction lines, easements, covenants, and survey matters.
Federal Housing Administration
A Federal Agency that insures first mortgages, enabling lenders to loan a very high percentage of the sales price.
Federal Tax Lien
A lien attached to property for nonpayment of a federal tax.
Fee Simple
An estate under which the owner is entitled to unrestricted powers to dispose of the property, and which can be left by will or inherited.
Folio
A Latin word for page utilized when referencing the location of a recorded instrument in the Land Records.
Foreclosure
A legal proceeding for the collection of real estate mortgages and other liens that involves a judicial sale of the property to pay the mortgage debt and extinguishes the owner's rights to redeem the mortgaged property.
Front Foot Benefit Charges
A security bond for a builder that constructed a community necessity such as water and sewer. Bond repayment occurs in the form of a utility bill assessed to the property annually. The homeowner, in turn, pays the amount assessed over time until the bond is fully repaid.
House Location Drawing
A drawing of the lot included in a survey that shows the approximate location of improvements, restrictions, and encroachments.
HUD-1 Settlement Statement
The HUD-1 Settlement Statement is a document that lists all charges and credits to the buyer and to the seller in a real estate settlement, or all of the charges in a mortgage refinance.
Installment Contract or Land Installment Contract
A contract between Buyer and Seller for the purchase and sale of land where the purchase price is usually payable in installments over a period of time. The Seller retains legal title and the Buyer holds the equitable title until the sale price is paid in full.
Interest Rate
The percentage of an amount of money, which is paid for its use for a specified time.
Joint Tenants
A type of tenancy where two or more persons hold title to real estate jointly, with equal rights to share in its enjoyment during their respective lives with the provision that upon the death of a joint tenant, their share of the property passes to the surviving tenant or tenants. A joint tenant cannot legally sell or encumber their interest without the consent and joining of all other joint tenants.
Judgment
The decision of a court of law. Money judgments, when recorded, become a lien on real property of the defendant.
Leasehold
A property held by a lease, or the estate or interest in real estate created by a lease.
Leasehold Interest
A temporary right to occupy land or property.
Lease with Option to Purchase
A lease under which the lessee has the right to purchase the property. The option may run for the length of the lease or only for a portion of the lease period.
Lender
A general term encompassing all mortgagees, and beneficiaries under deeds of trust.
Letter of Intent
A formal method of stating that a prospective developer, buyer or lessee is interested in property.
Liber
A Latin word for book utilized when referencing the location of a recorded instrument in the Land Records.
Lien
An encumbrance against property for money, placed either voluntarily or involuntarily.
Loan Estimate
A form provided to you by your lender which details important information, including your estimated interest rate, monthly payment, and total closing costs for the loan.
Loan Package
The information given to the lender regarding the borrower and the property; necessary to decide whether or not to grant the loan.
Maryland Withholding
A tax withholding payment to the local Clerk of the Circuit Court of Maryland or the Maryland Department of Assesments and Taxation (MDAT) by a nonresident who owned and sold or transferred real property and associated tangible personal property in Maryland before the Deed or other instrument of transfer is recorded with the Clerk or filed with MDAT.
Mortgage Insurance
Typically required on a conventional loan if your down payment is less than 20 percent of the value of the home.
Note
An instrument containing a promise to pay a person or entity a definite sum of money at a specified time.
Origination Fee
A fee or charge for work involved in the evaluation, preparation and submission of a proposed mortgage loan.
Owner's Policy
Title insurance for the owner of property, rather than a lien holder.
PACER Search
A search of the Federal District Court and the United States Bankruptcy Courts done in addition to the title examination. Both Buyer's and Seller's names are searched for Federal Liens, Federal Criminal Cases, and Bankruptcy filings.
Personal Property or Real Property
Temporary or movable property as distinguished from real estate.
Planned Unit Development (PUD)
A project where buildings are typically constructed in "cluster housing" styles – town homes, patio houses, or row houses with minimum ground space or yards surrounding each dwelling. The ground that would normally constitute the yard for each dwelling is consolidated into a larger recreation area usually including all walks, drives, and parking. The individual dwelling and possibly a patio, flower bed, or similar personal use site, may be owned with the residence; however, all common areas are owned with others who are granted rights of way for ingress, egress, parking, and recreational use that stay with the land for all time, regardless of transfer or ownership changes.
Points
A point is equal to one percent of the principal amount of your mortgage. Lenders frequently charge points in both fixed-rate and adjustable-rate mortgages in order to increase the yield of the mortgage and to cover loan closing costs. These points are usually collected at closing and may be paid by the buyer or seller, or may be split between them.
Power of Attorney
A legal document that designates another person to act on behalf of the grantor or person granting the power of attorney. The Attorney-in-Fact is the person who has been given the power to act and sign for the grantor.
Prepayment Clause
A provision in a loan permitting the borrower to pay part or all of the balance of the loan before its due date.
Prepayment Penalty
A charge imposed by a lender on a borrower who chooses to pay part or all of the balance of the debt before its due date.
Rescission
The act of cancelling the effect of a document or withdrawing from a transaction. In a refinance of a principal residence, the borrower has a 3-day right of rescission, or period, to cancel the loan without fees or penalties.
Reissue Rate
A charge for a title insurance policy if a previous policy on the same property was issued within a specific period. Reissue is less than the original charge.
Release
An instrument releasing property for the lien of the mortgage, judgment, etc.
Right of Way
The right to pass over property owned by another.
Riparian Rights
The bundle of rights of people who own land that runs into a body of water such as a stream, river or lake or ocean.
Subordination
The act of giving a lien an inferior status. For example, an existing mortgage may be subordinated to the lien of a new construction loan or a second trust holder may subordinate their lien to a new first mortgage in a refinance transaction.
Survey
A map or plat drawn that represents the property surveyed.
Tenancy
The way title is held that determines the ownership interest of parties. Types of tenancy include tenants by the entirety, joint tenants, and tenants in common.
Tenants by the Entirety
A type of tenancy reserved for married spouses with the quality of survivorship; however, neither spouse can convey his or her interest to break the tenancy.
Tenants in Common
A type of tenancy where two or more persons have a common right to possession and enjoyment of the property but each holds a separate and typically equal interest. Each owner may sell or encumber his respective interest or dispose of it by will and if he dies without leaving a will his heirs inherit his undivided interest.
Tenants Option to Purchase Act (TOPA)
A District of Columbia Statute designed to protect the rights of a tenant to purchase property they are renting prior to the sale of a property. Under TOPA, a landlord must provide the tenants with an offer of sale either before or after the landlord has signed a contract with a third party. This offer must include the asking price, a statement as to whether there already exists a third-party contract, and a statement that the owner shall make available to the tenants, within seven days after receiving a written request, certain information about the property, including a floor plan of the building (if one exists), and an itemized list of monthly operating expenses.
Title Insurance
An indemnity against loss resulting from defects in or liens upon a title. Most lenders require a Mortgagee Title Policy. The purchaser has the option of purchasing Owner's Coverage or Homeowner's Enhanced Coverage. The Standard Owner's Policy protects the owner's equity in the property that will increase as the loan is paid down. The Enhanced Coverage provides inflation protection, post-settlement coverage for forgeries and encroachments, some zoning, subdivision and building permit coverage, as well as special affirmative coverages not provided for in the Standard policy.
Underwriter
An insurance company that issues insurance policies to the public or to another insurer.
USA Patriot Act
A Federal Regulation designed to enhance the ability of the United States to detect international money laundering and prevent terrorist financing through special database searches to insure compliance. The Office of Foreign Assets Control (OFAC), operating under the authority of the USA Patriot Act, prohibits members of the real estate industry, including settlement agents, from engaging in any transactions with Specially Designated Nationals, or SDNs.
TitleMax, LLC is American Land Title Association (ALTA) Best Practices Compliant
About Us
TitleMax was established in 2010 under the direction of President and CEO, Wanda W. DeBord. Locally owned and with more than 25 years of experience in the legal and real estate profession, Ms. DeBord has attained the respect of the real estate community and her peers in the title industry.
Main Office
Satellite Office
Closing Offices
*We are also a member of the Regus community and are able to close at any Regus location.